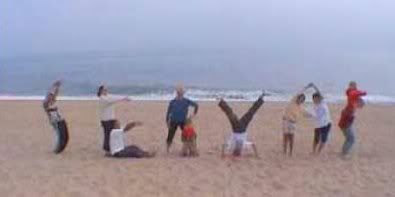 Did You Know ?
Servas is recognized by the United Nations… As an accredited NGO with consultative status, Servas sends representatives to the United Nations, and participates in many UN conferences such as the Commission on Human Rights.


Servas Pakistan launched three relief camps, staffed by Servas volunteers, to collect and convey donations for victims of the 2005 Kashmir earthquake. In India, strong leadership helped to organize Servas networks and personal resources to aid victims of the 2004 Tsunami. More information about Servas India's and Servas Pakistan's relief efforts is available here .


Servas can open minds, not just doors… Travellers and hosts do more than just share a roof and a meal. Some get involved in their host's communities. Others may even work and teach. And grow from the experience.


Servas is well placed to work with governments and other groups at many levels… Many members are active in their communities, with a broad international support network. From the UN to local municipal governments, Servas members have a role to play.


Servas is multi-generational… People of all ages enjoy the convenience, spirit and camaraderie of the Servas network.


Servas is private… Host lists and other personal information about members are held in strict confidence, and can only be used by other Servas members.


Servas uses the web to rapidly connect people… Servas is a world network, using worldwide technologies like the Internet to make plans, link travelers to hosts, and make the world a little smaller, and a lot more friendly.
8. To commemorate the 58th Anniversary of Servas, a post office franchise in Pakistan issued a special postal seal to honour the event.







Servas organised the collection of relief supplies